06/09/2016
Siberian regions will cooperate on biotechnologies
- The first meeting concerning the project of Siberian Biotechnological
Initiative took place a year ago in the course of the Technoprom-2015.
Council of the project includes representatives of regions and of the
Ministry of Economic Development of Russian Federation, - mentioned the
council chief of the Siberian Biotechnological Initiative Deputy Governor
Sergey Syomka.
Presidential Plenipotentiary Envoy to the Siberian Federal District
Nikolay Rogozhkin has mentioned that the agreement signed will allow the
regions to gather resources effectively for a development of enterprises
and institutes of biotechnology.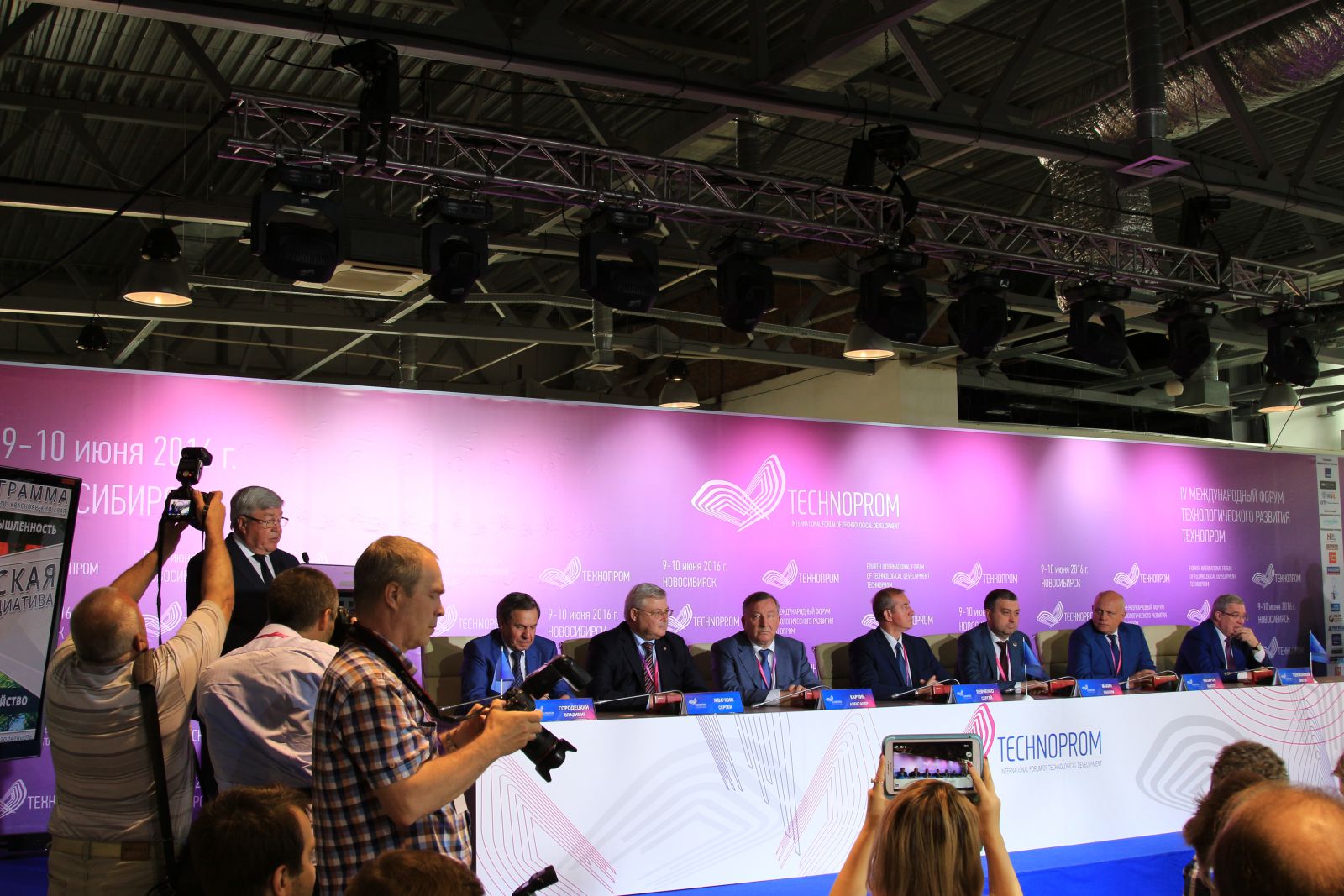 - The interregional project is intended to revive the biotechnological
sector in Russian economy leaning upon the existing capabilities of our
regions - stated Nikolay Rogozhkin.
The growth points of the Programm are biopharmaceutics, high-tech medical
services, basis of personalized medicine, diagnostic tools, selective
breeding of live-stock animals and agricultural plants, industrial
biotechnologies for agriculture, food industry, forestry management and
ecology, - told the Infopro54 the director of the State Agency for
Development of Innovation Projects ARIS Anna Trubacheva.
The Programm includes 4 types of projects: manufacturing, infrastructural,
product development and educational projects. Most of them are
interregional and are packed with themes and competences. A lot of
projects has been already registered - only in Novosibirsk there are 50 of
them. These are perspective scientific research results, some of them
already have the passport so they are ready for distribution and
commercialization. After the signing of the agreement, an expert working
groups will be formed with specialists with relevant competences from
different regions. They will assess the projects, establish the pool of
projects to represent to relevant ministries, federal programmes, and
funds, pack the projects as it is needed. Different state offices and
agencies establish different requirements for projects claiming for
federal funding.
There are several manufacturing and infrastructural companies came into
the Programm. Moreover, the feasibility study of West-Siberian Crop
Research Center has been developed. The infrastructure of the SB RAS and
technological parks will be involved.