04/13/2016
The 8-th Siberian Forum "Industry of Information System" SIIS-2016 (April 6-7 2016)
The 8-th Siberian Forum "Industry of Information System" SIIS-2016 took
place on April 6-7 2016 in Novosibirsk. This unique event was combined
with "SibTelecom & IT" International exhibition of telecommunications and
IT technologies. The Forum was organized by IT & Bio Cluster of
Novosibirsk region, the non-commercial partnership "SibAcademSoft" and
ARIS.
Anatoly Sobolev, Deputy Governor of the Novosibirsk region, made a welcome
speech at the opening ceremony. He emphasizes the importance of the SIIS
Forum and noticed that it became the largest communication platform for IT
opening the new ways of cooperation.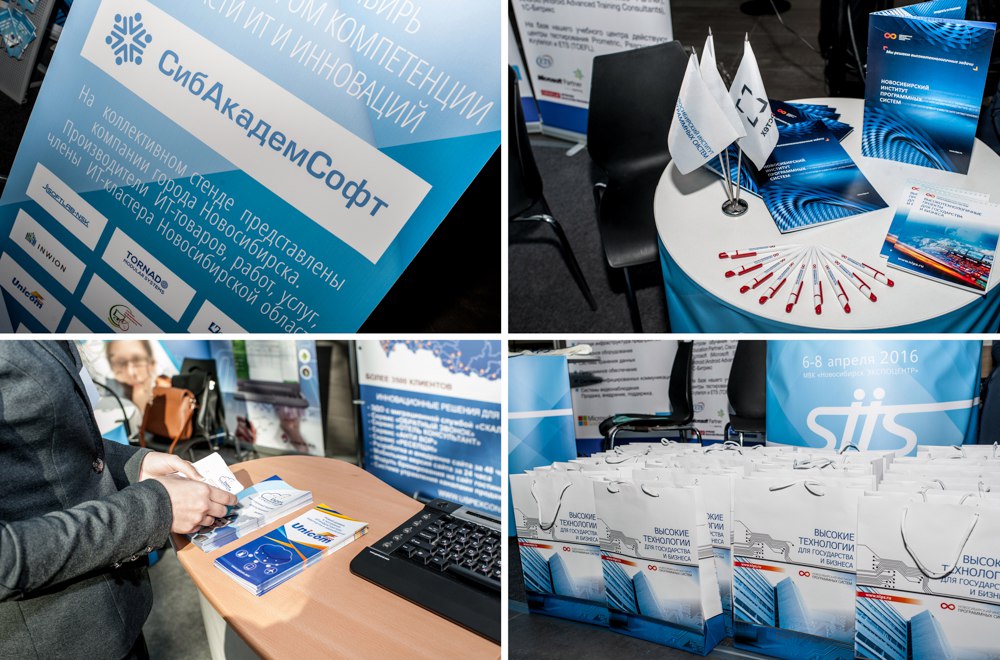 The Forum traditionally got started with the plenary meeting. Irina
Travina, chairman of the board of directors of non-commercial partnership
"SibAcademSoft" represented the IT Cluster of Novosibirsk region on this
plenary meeting. She mentioned that SIIS is an integral part of the common
development strategy of the IT Cluster.
"The most trending driving forces of the IT market are social networks,
mobile solutions, cloud computing and BigData processing", - stated Levan
Tatunashvili in his welcome speech.
The Forum venues were grouped into several sections: "IT and economic",
"IT and government institutions/state enterprises", "IT and education"
("Skilled Staff Related Matters") with 17 subsections and round-table
discussions included.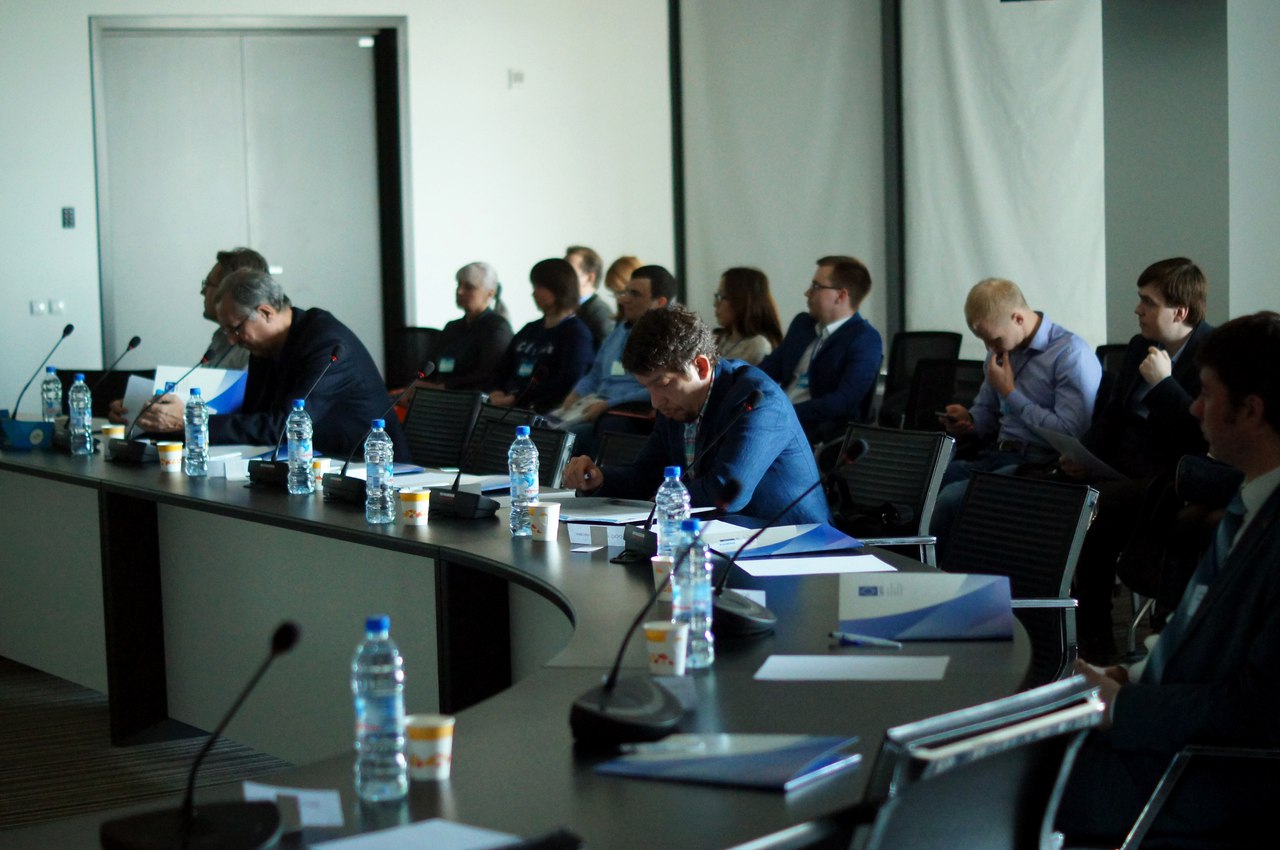 Meeting of the section «Research-Intensive Software Development, Software
Engineering» was organized by the leading research institutes of Siberian
Branch of the Russian Academy of Sciences. The scientific workshop was
dedicated to the most important recent developments of SB RAS institutes
in IT sphere. Researchers from the Institute of Informative Systems
presented a report on the modern BigData developments. Developers from the
Institute of Cytology and Genetics presented the new BigData processing
technology of automatic knowledge extraction in biology, medicine, and
pharmacology. Speakers of the section highlighted the necessity of full
support of research-intensive IT developments, media support of researches
and all-round adoption of new technologies into the social and scientific
environment.
Discussion of the «National Industrial Automation Platform was held in
course of the separated workshop. Round-table discussion afforded an
opportunity for each participant to give an opinion on the project in
scope. Topics of the discussion included the focal areas of the Cluster's
work, specifically new architectural solutions, a software, the product
integration and standards of informational security. Informational
security matters and the establishment of the unified standard for the
electrical equipment are the most important subject matters in the context
of «National Industrial Automation Platform project development.
Summarizing the results of the Forum events the decision to start
cooperation on this project was made between participants of the round-
table discussion.
Workshop "Intellectual Property in IT Industry" was devoted to such themes
as ways of minimizing risks of an information leakage in IT sphere, tax
remissions and preferences for IT-entrepreneurs and the means of
protection of intellectual property due to the Russian legislature.
The closing ceremony of the SIIS-2016 was held on April 7 in Novosibirsk
Expocentre. Alexander Marchuk, the director of the Institute of
Informative Systems, expressed confidence that the further development of
the Forum will be productive and effective.
As the result of the profitable collaborative work within the Forum a
unique dialogue between IT-business, government and state entreprises was
established.
Press releases and other materials are available on the
Forum website
.